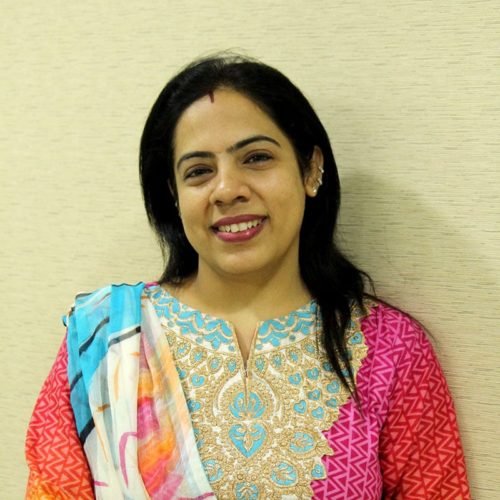 ZACK - The Educational Cafe
A Team Of Professional Educators And Trainers, Towards Academic Skill Development Of Children.
We at ZACK are continuously bringing Change – A Change Towards Fearless Education.
Owned & Managed by Mrs Jaanvi Devnani
A trained Special Education Teacher. Expertise in Curriculum Designing & Inclusive Strategies. Her skills set in the areas of Remedial Education, Mainstream Education, Counselling for Emotional, Academic, Social and Behavioral Issues.
Remedial

Educator

Teacher Trainer

Student Advisor

Parenting Consultant
PG Diploma in Management of Learning Disability

Montessori Training Course

Bachelor of Commerce
MA in Psychology (November 2020)

Certificate Course in Counselling(March 2017)

Jolly Phonics Training (April 2016)

Prafulta Psychological Services, Mumbai (May 2015) (Teacher Training Program in Remedial Education)

Vedas Ignite (April 2014)

Diploma Course in Special Education

Trainer – Mrs. Bala Saraswathy Nair
It's a good place for child development. It's really a kids educational cafe.
Best place to discover and enhance your kid's knack.
Best place to be with, work with and learn with.
Friendly institution with homely atmosphere.
A perfect hub of Excellence!!
The Child
Unable to keep pace with their classmates.

Unable to manage time.

Unable to complete Classwork / Homework on time.

Repeated spelling mistakes.

Socially withdrawn.

Unable to score in exams.

Weak in a particular subject.

Dependent on rote memory.

Repeated complaints about Hyperactivity.

Hesitates / Hates to study.
The Parents
To understand how to make rapport with children.

How to understand the child's inabilities.

How to develop an interest in studies.

How to develop a "Happy Family"
Multi Sensory Approach.

Reading, Vocabulary and Comprehensive Skill Enhancement.

Time Management.

Social Interaction.

Building Confidence.

Hands on Experience.
Remedial




---

Who requires remedial teaching?
Pupils with learning difficulties require remedial teaching.

What is learning difficulty?
It means difficulties in acquiring knowledge and skills to the normal level expected of those of the same age.

How to recognize learning difficulty?
Pupils with learning difficulty usually have one or more than one of the following characteristics:

-Poor memory

-Short attention span and are easily distracted by other things

-Relatively poor comprehensive power

-Lack of learning motivation

-Lack of self-confidence and relatively low self-expectation

-Weak in problem-solving power

-Fail to grasp information effectively and mix things up easily

-Have difficulty in understanding new/abstract concepts

-Fail to transfer knowledge to the related learning areas appropriately

-Need more time to complete assignments or tasks

Apart from various learning difficulties, pupils may have different abilities and styles of learning. Some are better in visual learning while others are more competent in audio learning. Certain pupils have to learn through sense of touch or practical experiences.

How is the remedial teaching different from regular teaching?
Remedial Teaching Programme at ZACK therefore, designs diversified teaching activities and adopts various teaching methods to help students develop their potential and remove the obstacles in learning.

Each pupil is different in terms of learning ability, academic standards, classroom learning and academic performance, and each has his own in learning. We design individualized educational programmes with intensive remedial support to help pupils consolidate their basic knowledge in different subjects, master the learning methods, strengthen their confidence and enhance the effectiveness of learning.

Throughout the teaching process, we provide systematic training to develop pupils' generic skills, including interpersonal relationship, communication, problem-solving, self-management, self-learning, independent thinking, creativity and the use of information technology. Such training can lay the foundation for pupils' life-long learning, help them develop positive attitudes and values, as well as prepare them for future studies and career.
Group Tuition up to 5th Std
Combo Plan  for 3+ age group.
Handwriting Improvisation.
Project Support and Assignments.